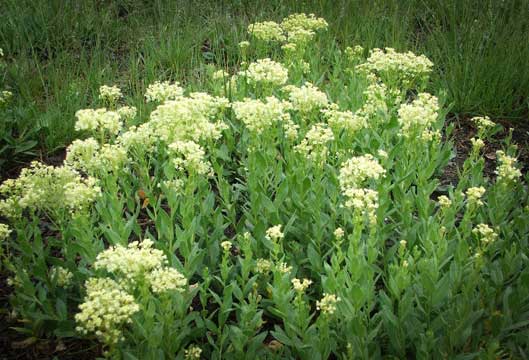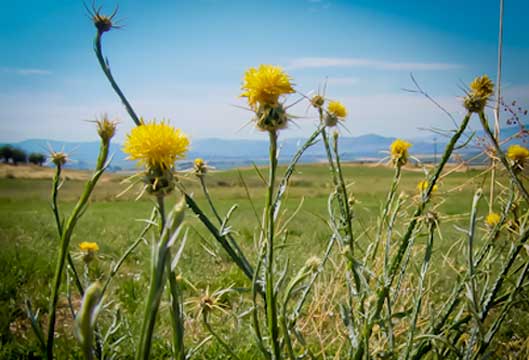 BIOLOGICAL CONTROLS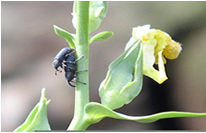 Biological control is the deliberate introduction of natural enemies to weaken and suppress invasive plants. The control is introduced to lessen the competition between native and introduced species. Not all weeds have biocontrol agents. Find out more on biocontrol agents in Oregon.
WEED-FREE FORAGE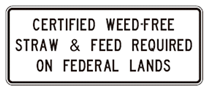 There is a growing demand in Oregon and other states for the use of certified weed free forage and mulch. Forest Service, BLM and other government agencies now require certified weed free forage. Contact Tri-County or ODA to request an inspection.
AQUATIC NUISANCE SPECIES
Aquatic nuisance species (ANS) are animals, plants or microbes that create negative impacts on the environment. There is usually no solution for dealing with a nuisance species after it is established, so the most important thing is to prevent introduction. Learn how to prevent ANS.
SPOTLIGHT
HAVE YOU SEEN THIS PLANT?
Lepidium draba is a member of the mustard family, commonly know as Whitetop or Hoary cress, and is listed both by the State of Oregon and Union County as an invasive noxious weed. Union County Weed Control and other agencies have been battling the spread of whitetop populations since the early 1970's. Tri-County Cooperative Weed Management Area has been awarded a $12,000 grant to help Union County residents and landowners combat whitetop. Learn more about this project.